O
n September 11 2014, the Italian National Reference Centre for beekeeping confirmed the first detection of the presence of Small hive beetle (SHB) in South West Italy, in the port city of Gioia Tauro. An exclusion zone was put in place by the Italian authorities to prevent the exportation of bees from this area.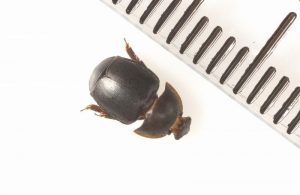 The damage caused to colonies and stored honey by the small hive beetle is through the feeding activity of the larvae.  The larvae tunnel through the comb with stored honey or pollen, damaging or destroying it. Larvae defecate in the honey which then becomes discoloured. Activity of the larvae causes fermentation and a frothiness in the honey; the honey develops a characteristic odour of decaying oranges. Damage and fermentation cause honey to run out of combs, creating a mess in hives or extracting rooms.
Since its discovery, urgent measures are underway to measure the extent of the outbreak, complete tracings (sales and movements of bees from the area) and eradicate and control its spread in line with EU legislation and safeguards. Measures include that in all apiaries where the beetle is found colonies are destroyed and all soil surrounding the land is ploughed in and treated with a soil drench.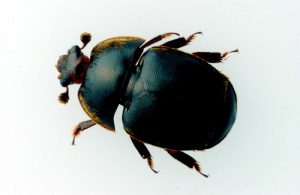 Since 2011, there has been a substantial level of imports of package bees and queens from Italy into the UK.  Please monitor your hives as you would for varroa and other diseases.  These parasites are notifiable under EU legislation.
In the meantime, please consider supporting
http://you.38degrees.org.uk/petitions/ban-importation-of-honeybees-from-italy

Further details can be found from the National Bee Unit